The lead up to Christmas is always so busy.
So many commitments, sees my running some days!
Lots going on in family life too, which makes me time poor!
It's what we have to do, huh?
I've also been struck down with a head cold.
Always happens to me around September, but this time it's a little later.
Usually the change in seasons, but it's hot here in Brisbane lately and having
a cold when it's hot is NOT fun!
Our whole family of 4 have had it, all at once. GREAT!
Feeling better today, though...thankfully!
I thought I'd update about my fun weekend away with the Scrapchat girls.
This was our 10th Retreat, and always tons of fun!
We headed to the Gold Coast again, to the huge house we occupy.
There was around 20 of us this time around, from all over Australia!
I love catching up with them all. A special visitor this time around was
the lovely Lucy or Crazymumm! I met Lucy in person way back in 2006,
at the Sydney Papercrafts Festival. But we'd been chatting online for quite
some time before that! Some friends are meant to be!
Here's a photo of the group again...
Seeing it was the weekend before Halloween, it was a Halloween theme. Most of the girls went scary,
but a few of us went as other characters. I went as Madonna and Maz as Charlie Chaplain!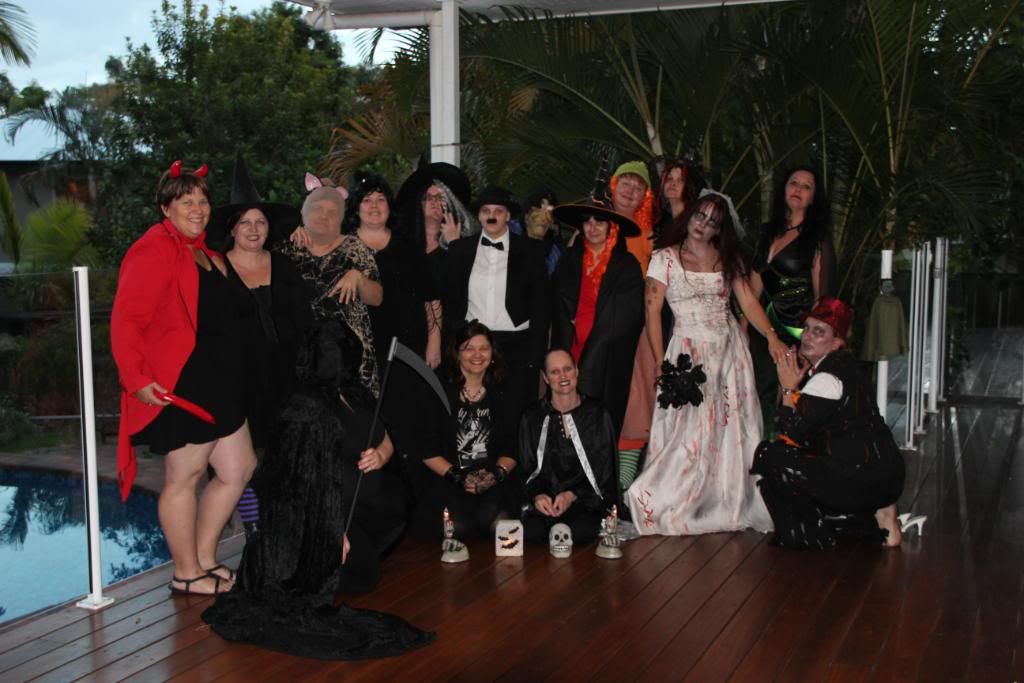 The best dressed prize for the night went to Trish and Sylvia.
They got right into character and came as a Zombie Bride and Groom.
They were awesome! Well done girls!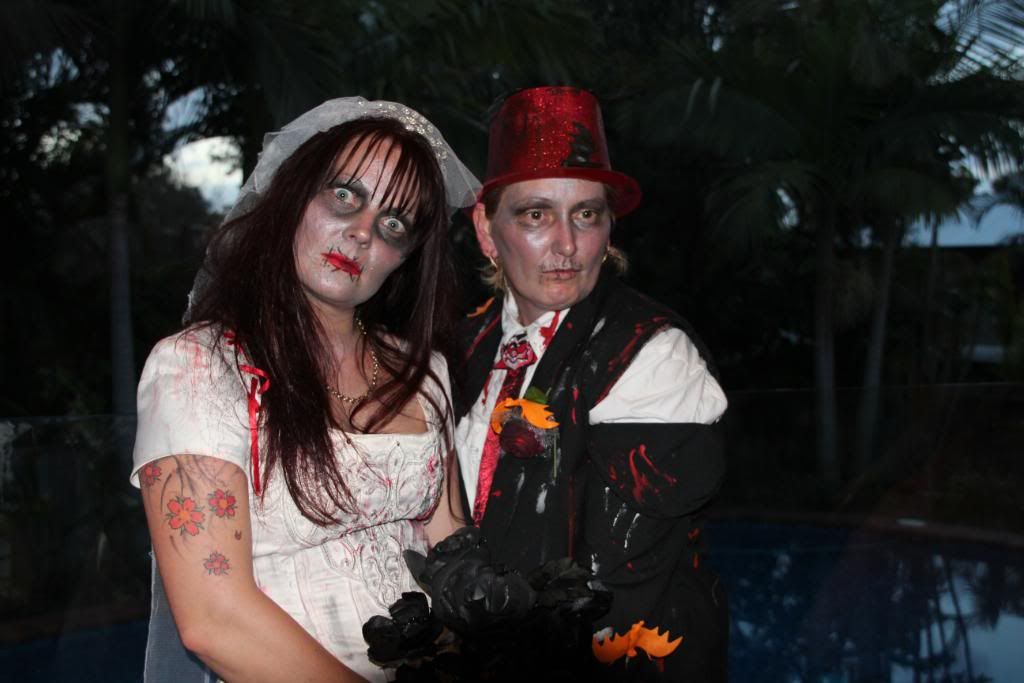 Here's a full length shot...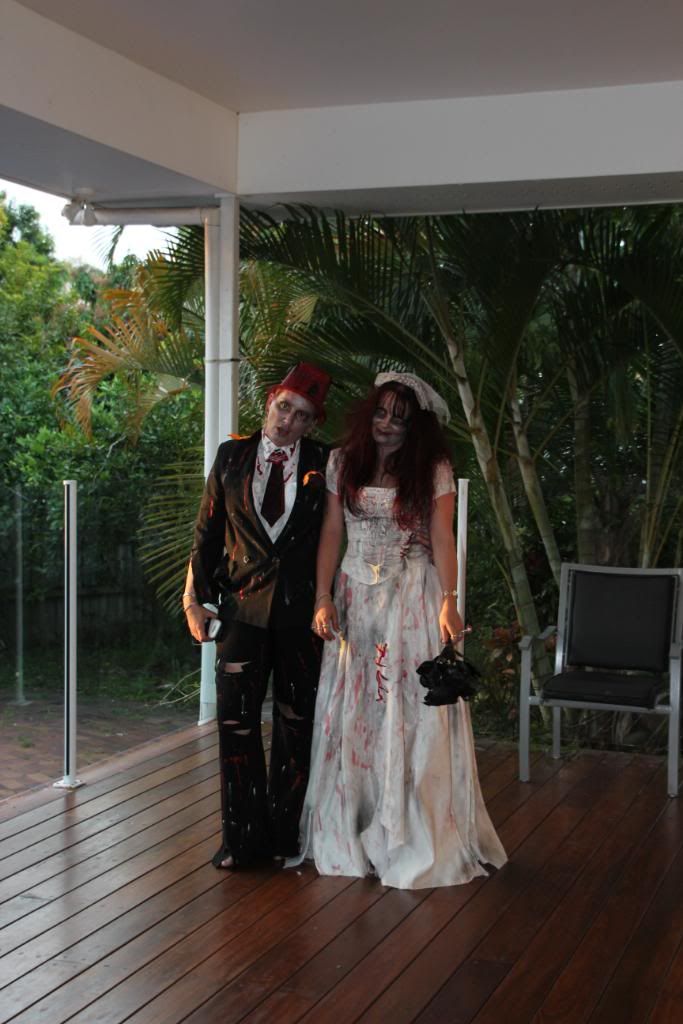 Amazing, huh?
No, that's not Trish's wedding dress. Her hubby would have shot her if it was!
It was a Salvos number!
Looking forward to scrapping these!
Here's me as Madonna, receiving my gift from Gyps.
Love my bat, btw...Manda!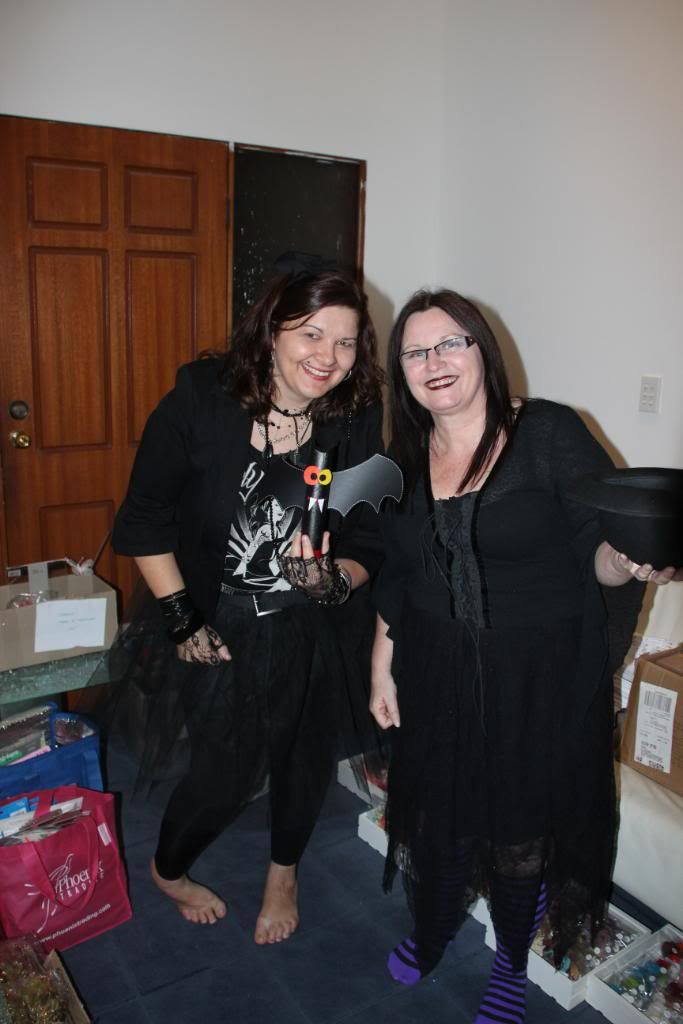 One of my and my good friend Lex...
I love spending time with these gorgeous girls!
Makes my creativity sing...
Chat soon,